Bernie Sanders – FYI -YOU LOST!- But He Is Still Demanding Trump Fire "Racist"
Bernie Sanders Is Demanding Trump Fire "Racist"
Sen. Bernie Sanders on Wednesday slammed President-elect Donald Trump for his "totally unacceptable" appointment of Steve Bannon, the editor of the far-right website Breitbart, to a senior White House position.
Trump's selection of his former campaign chairman to serve as his chief strategist and senior counsel has infuriated Democrats and others who view Bannon as a leading proponent of an alt-right, white nationalist message.
The Vermont senator, who was on Wednesday appointed to the leadership team for Senate Democrats, said the president-elect must rescind Bannon's appointment so as not to take the country "backward" to an era of racism.
"This country, since its inception, has struggled to overcome discrimination of all forms: racism, sexism, xenophobia and homophobia," Sanders said in a statement. "Over the years we have made progress in becoming a less discriminatory and more tolerant society – and we are not going backward."
"The appointment by President-elect Trump of a racist individual like Mr. Bannon to a position of authority is totally unacceptable," he said. "In a democratic society we can disagree all we want over issues, but racism and bigotry cannot be part of any public policy."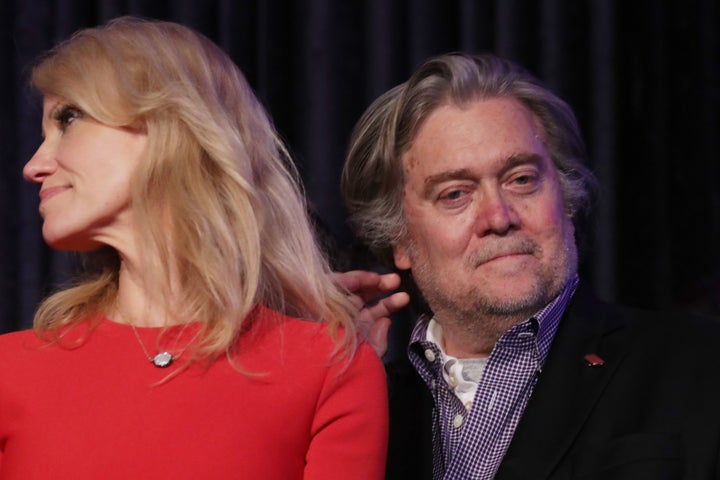 The Southern Poverty Law Center, which monitors hate groups, has describedBannon as the "main driver behind Breitbart becoming a white ethno-nationalist propaganda mill."
Under Bannon's tenure as Breitbart editor, the site published incendiary and often racist content targeting minorities, women, immigrants, and the LGBT community.
Sanders' statement came one day after 169 House Democrats signed an open letterto Donald Trump, calling on him to drop Bannon.
"Your appointment of Stephen Bannon, whose ties to the White Nationalist movement have been well-documented, directly undermines your ability to unite the country," the Democrats wrote.
The Democrats pointed out that individuals affiliated with the KKK have praised Bannon's hiring, with former white nationalist David Duke telling CNN that Bannon had been "basically creating the ideological aspects of where we're going."
In his statement announcing the hiring of Bannon, Trump praised him as a "highly qualified leader" who will help him "make America great again."